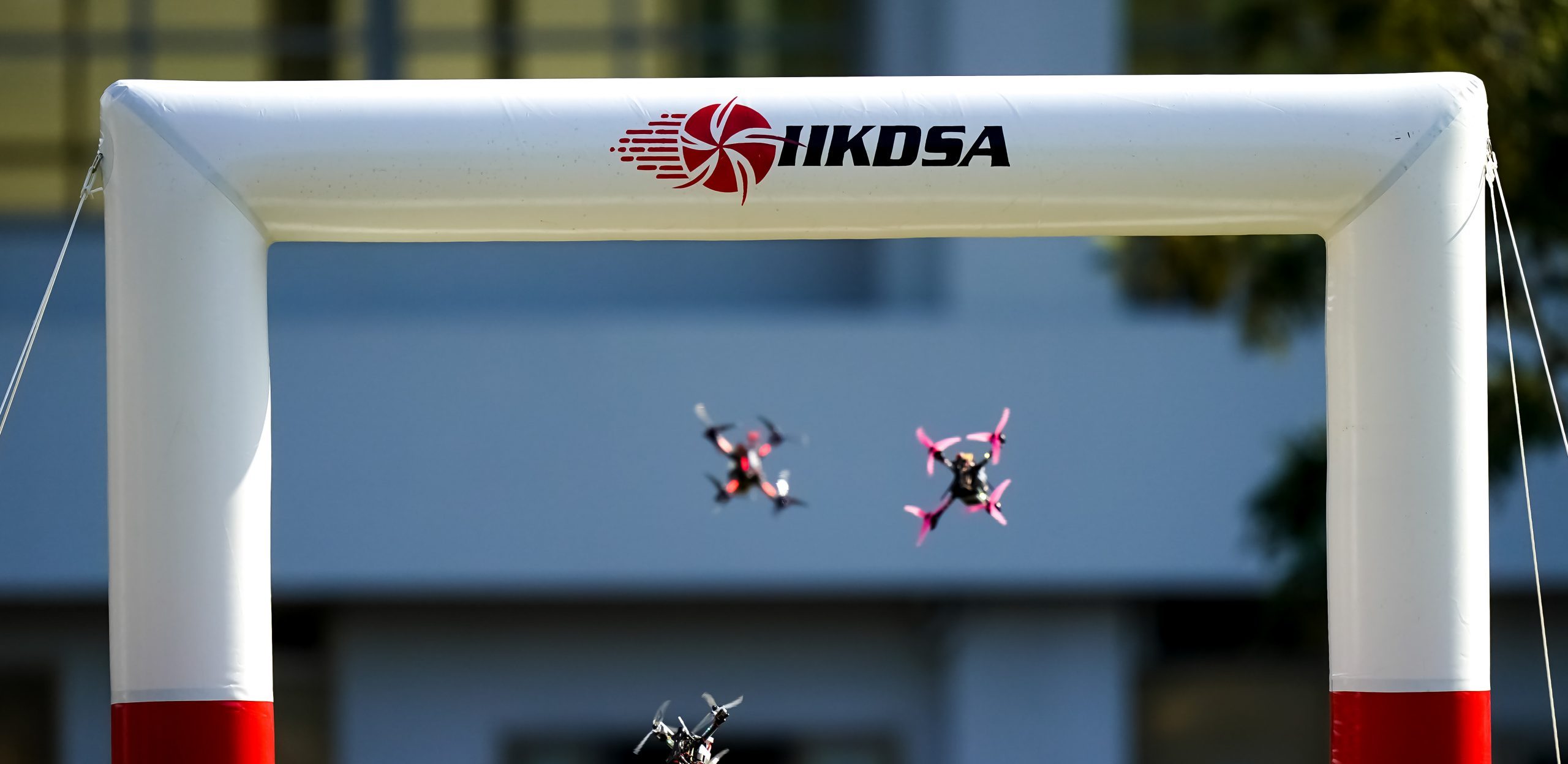 The inaugural Hong Kong Open Drone Racing Championship was held in Sheung Shui on November 17th, 2019. With top competitors from South Korea, the US, Norway, China, Chinese Taipei, and Macau, as well as Hong Kong, the event proved to be very successful, with some exciting and close racing. 23 regional & local pilots came to fight it out for the crown of "Hong Kong Drone Racing Champion". Conditions were perfect for some full-on race action, held at the sports ground of Fung Kai No. 1 Secondary School in Sheung Shui.
For the Hong Kong pilots, their race performance will help decide key selections to represent the territory at the "2019 FAI World Championship" in NingBo, China, December 2019. The final local pilot list will be announced shortly, and be the foundation for Team Hong Kong, participating in the Grand Final from December 10th to 15th, where they will battle it out with other top-level drone pilots from around the world.
After some intense rounds of exciting race combat, Sungju Park from South Korea emerged as the 2019 Hong Kong Open Champion, while Ronnie Chow and Ken Inoue of Hong Kong were the 1st & 2nd runners-up respectively.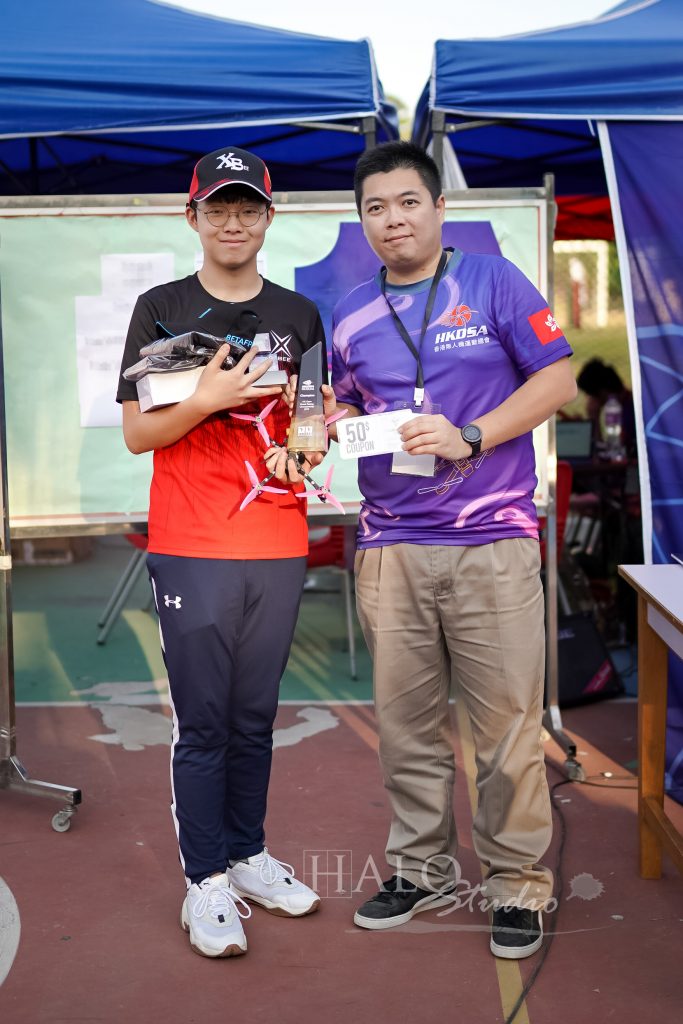 The races on Sunday kicked off with two rounds of qualifying heats with 4 pilots in each group. 16 qualified pilots were then competed in playoffs down to 8 pilots for semi-finals. The first 2 places in each semi-final race made up the final 4 to fight for the championship.
All pilots have built their own drones, which are carefully scrutinised by the judges to ensure compliance with the rules. Being practised and skilled, strategic and flexible, and mentally stable are key attributes to keeping your cool in the heat of battle!
Being referred to as the "Formula One of the skies", drone racing is one of the fastest-growing sports in the world. As the sport grows more sophisticated, there is tremendous growth in drone sport interest across Asia. The first edition of the FAI World Drone Racing Championship debuted in Shenzhen last year.
This event in Hong Kong was the first official FAI-sanctioned event, and the first Civil Aviation Department approved drone race in town. The 2019 FAI Hong Kong Open Drone Racing Championship is a Category 2 racing event, as well as the only race with 5-inch FVP (first person view) racing drones set to international standards in Hong Kong this year. Every competing pilot was required to either possess an FAI National Sporting License or a FAI Permission for Drone Racing.
---